QT series brick making machine
Condition: New
Delivery port: Qingdao or Tianjin port, China
Payment term: L/C, T/T
Guarantee period: 12 months
Delivery time: 10-15 days after received deposit
Installation time: 20days
Product Details
QT series brick making machine




1.the machine is made of super strong steel with special welding techniques. so the machine is highly firm and shake-Resistance.
2.integrative and simulations vibration will make the machine have the best doled and pressure effects.
3.the machine adopts four-pole-orientation, extended and wear-resistant bushing to ensure the right movement of head of mound.
4.adopting orienting way operation, the materials spreader will decrease the friction with mold and have o perfect spreading
5.the hydraulic parts is from Taiwan, Japan, and Germany.
6.the machine has a high production and good density, the block can be stacked once after being molding
7.the machine has excellent energy-saving quality and it belongs to energy-saving machines.
8.it uses high emission hydraulic pump and the system can move quickly
9.the solid bricks can be stacked once after molding and then you can avoid the cost for gourd pallets and labors 1 to 2 cents.
10.automatic
the machine adopts Siemens PLC control system with program control and automatic diagnostic program to realize the man less operation.
the machine has a good design and simple operation, which will make you feel the value of technology. for her simple operation, modern way of molding, power-saving and special technology, the value of the machine es higher than price.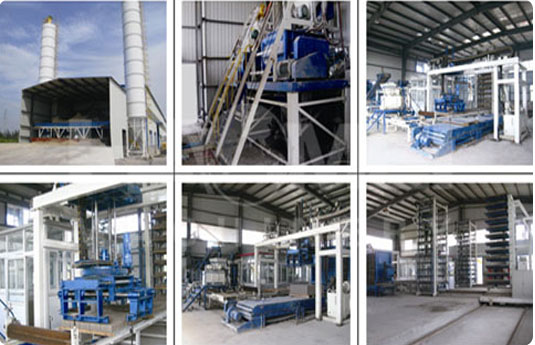 Technical parameters
| Modle | Dimension(mm) | Weight(t) | Molding cycle |
| --- | --- | --- | --- |
| QT3-15 | 4100*1600*3000 | 4.5 | 15-20s |
| QT4-15 | 5420*1550*2940 | 6.5 | 15-20s |
| QT6-15 | 6350*1680*2850 | 8 | 15-20s |
| QT8-15 | 4750*2000*2950 | 10 | 15-20s |
| QT10-15 | 8200*2000*2950 | 11 | 15-20s |
| QT12-15 | 8200*2300*3000 | 13 | 15-20s |
| QT15-15 | 5700*2500*3400 | 16 | 15-20s |
Leave A Message
we will suggest you the best suitable solution according to your requirement >>
Products Category
Inquiry
(Please write down the product model or any requirement)
E-mail:
Message:
 
Contact Information
E-mail:nydia@concretebatchplant24.com‍
Tel: +86-371-65621392
Fax:+86-371-86616825
Add : No.14 Waihuan Road,New strict,Zhengzhou,China