Continuous mixing plant process and features
Continuous mixing plant process and features
Continuous ready mixed concrete batching plant process is as follows
1. Making the all materials to the mixer at the same time is better, according to the distance from mixer.
2. The material evenly into the mixer in proportion;
3. Mixer cyclotron mixing is pushed forward at the same time, the material from imported mixing/push to export into a finished product.
4. after production to a pre-determined amount, each material in pitch mixer imported from order to stop.
5. From the start the production at the end of production, ingredients, mixing/propulsion, discharging is carried out continuously.
Features of Continuous mobile concrete batching plant
1. The host work smoothly: raw materials in a relatively long period of time evenly into the blender. No intermittent feeding process.
2. The finished product into the car smoothly: concrete in a long period of time evenly into the car, no intermittent discharge process.
3. Take up less space, reducing the finished bucket and hopper in the aggregate, high low, cover an area.
4. Abrasion and a low: less stirring, stirring steadily.
5. Low energy consumption, small installed power, at the same time mixing quantity is little, easy to mix raw materials a small amount evenly into the blender.
6. Use and low maintenance cost: structure, belt is short, less work smoothly.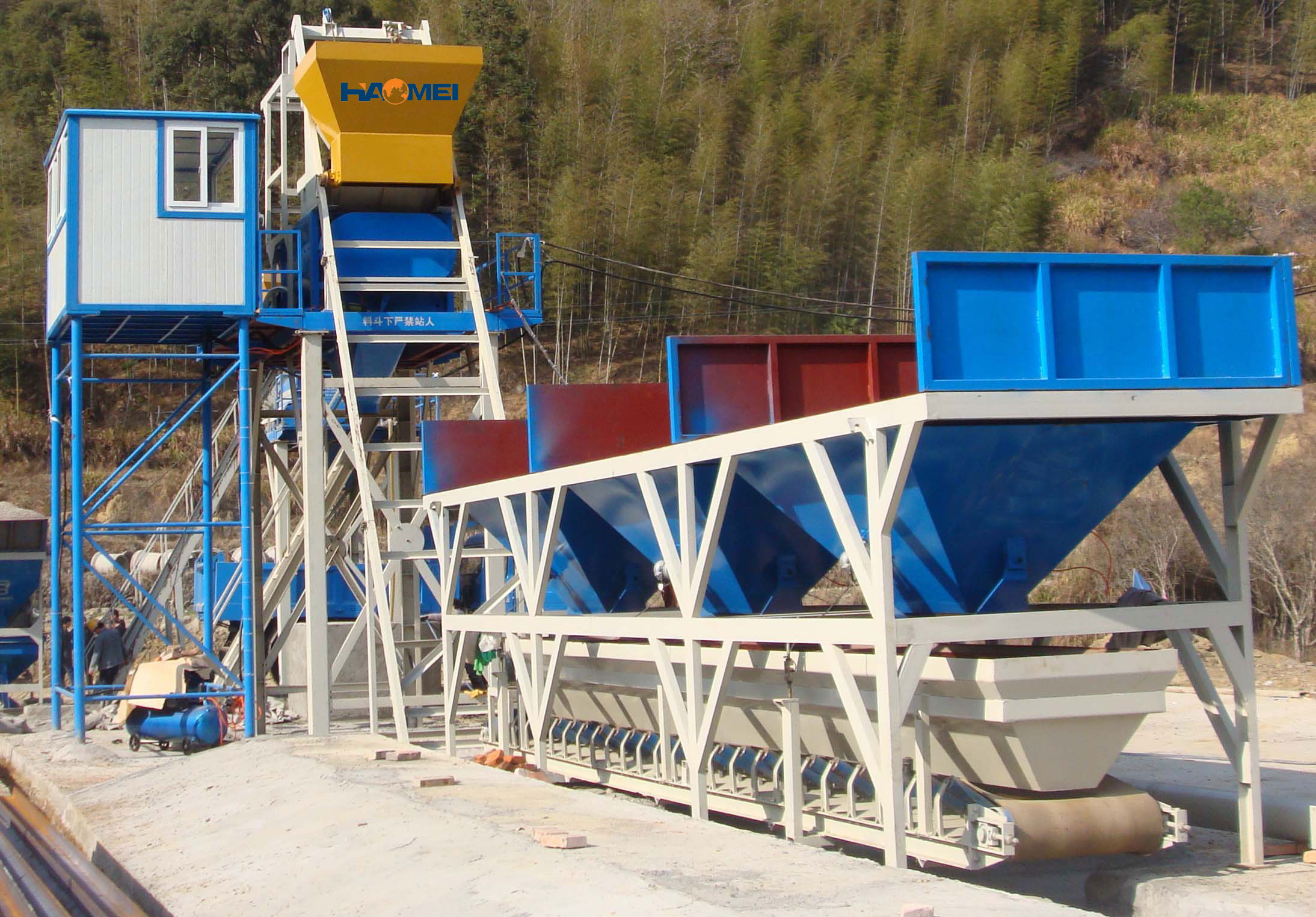 Inquiry
(Please write down the product model or any requirement)
E-mail:
Message:
 
Contact Information
E-mail:nydia@concretebatchplant24.com‍
Tel: +86-371-65621392
Fax:+86-371-86616825
Add : No.14 Waihuan Road,New strict,Zhengzhou,China