How to use concrete mixer truck for long period
How to extend the service life of
concrete mixer truck
? I believe that when you are going to buy a concrete mixer truck, the most concerned problem is the service life, concrete mixer truck belongs to heavy vehicles, due to the expensive price, it is worth everyone's special attention. However, the concrete mixer truck is made of steel, it has a life cycle like people. During the different period, the physical conditions are quite different. Usually the life cycle of concrete mixer truck is divided into the peak period, Microsoft period, menopause, advanced age and risk phase ages. In these five stages, the focus of maintenance are also different.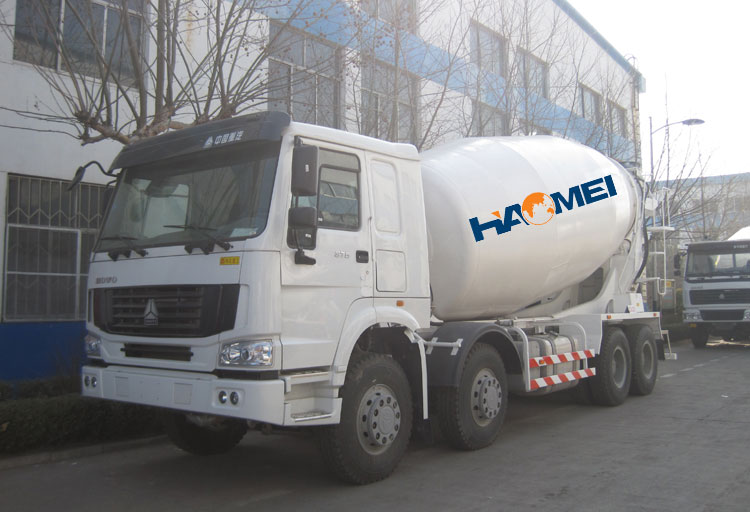 The peak of 1-2 years, the first two years of
concrete mixer truck
is the peak of using life, it can be said as the best conditions. In this period, the condition is excellent, just keep the routine maintenance, there is no problem. But to some bad quality concrete mixer truck, the peak is shorter about only one year. Therefore, in the first year of exercise, the new car will not be any major quality problems, but after used for more than two years, we should change some of the most vulnerable parts gradually. 2 to 4 years is Microsoft age, in this stage, the concrete mixer truck is no longer like the peak age. During this period, constantly change some of the components is needed. First need to change the new brake pads. Brake leather is the first defense of peace for driving. Based on experience, brake pads will be polished in about two years, the fuel pump is also about to be cleaned or replaced. If the running is not stable, it should reflect on the car's shock absorber. If the flexible of the shock absorber is empty, driving in a rainy day is very risky. According to the using period to do different maintenance is the easiest and most effective way to use concrete mixer truck longer!
Inquiry
(Please write down the product model or any requirement)
E-mail:
Message:
 
Contact Information
E-mail:nydia@concretebatchplant24.com‍
Tel: +86-371-65621392
Fax:+86-371-86616825
Add : No.14 Waihuan Road,New strict,Zhengzhou,China