The effect of cleanness on concrete pump truck performance
Due to the influence of long-term operating environment and the special nature of the work,
concrete pump truck
equipment will gradually produce natural and accidental defacement. If you do not clean up the oil and concrete agglomeration in time, it will harm the concrete pump truck. No timely cleaning will cause gearbox, reducer, hydraulic tank, hydraulic radiator, the main valve block and other important parts are seriously covered by the concrete, resulting in various types of performance is limited.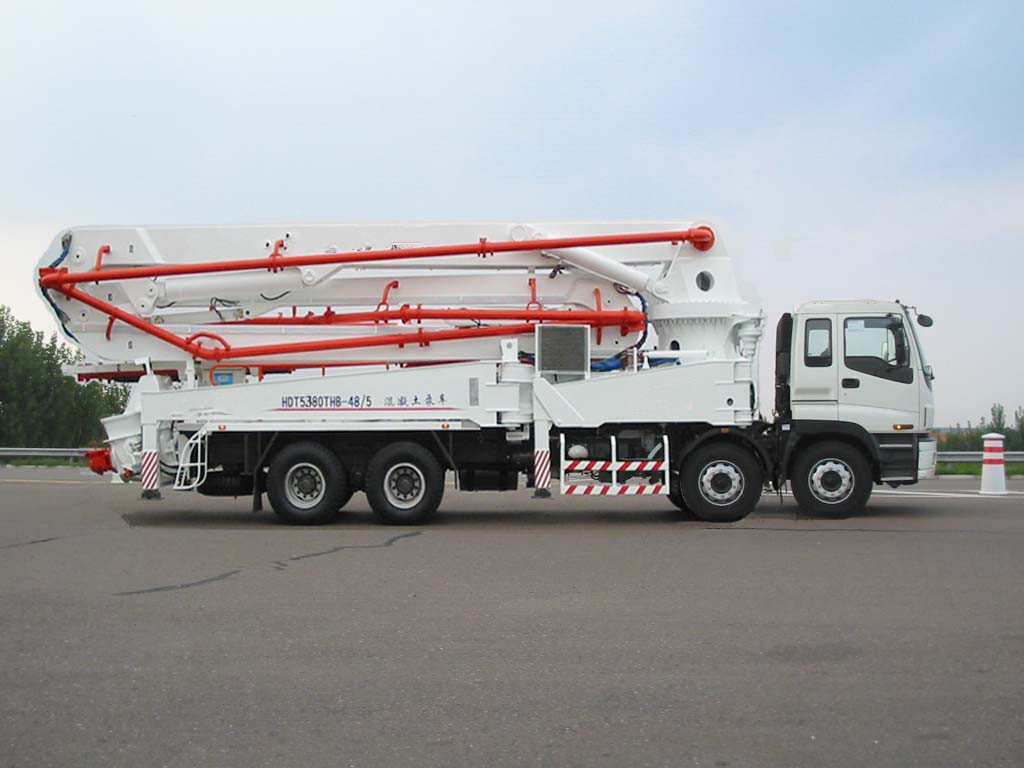 Part of the reasons of resulting defacement are: 1, tubing aging, hydraulic oil leakage, there is no timely cleaning contaminated surface, oil and dust mixed into sludge which is very difficult to clean up, in which the boom pollution is more serious. 2, the putty generated by vehicle perennial walking operations, attached to the pump hanging beam and other places hard to clean up. 3, residual concrete after blocking, burst. The fouling caused by such causes should be the most common and the most serious.
Why the dirty can influence the performance of
concrete pump truck
so much?First of all, from the structure, the power part cause high temperature and pressure, need device itself or auxiliary radiator to cooling. Then these concrete caking is not clear is bound to affect the thermal conductivity of these components. Second, from the design structure, the gearbox can rely on their own design reasonable cooling. At the top there is a ventilation hole, if the valve is stuck, the internal mixed gas can not be normal pressure relief, gearbox oil performance will be seriously affected, not only the lubrication performance is damaged, but also the transmission power performance will decline, and then make the clutch plate slip, then the oil temperature increases, the water vapor can not be properly discharged, resulting in transmission oil to accelerate dilution, accumulation into the valve body caused by the blockage of the valve, thus affecting the entire transmission control system.
Inquiry
(Please write down the product model or any requirement)
E-mail:
Message:
 
Contact Information
E-mail:nydia@concretebatchplant24.com‍
Tel: +86-371-65621392
Fax:+86-371-86616825
Add : No.14 Waihuan Road,New strict,Zhengzhou,China