Failure of Air Circuit System of Concrete Mixing Plant(3)
Failure of Air Circuit System of Concrete Mixing Plant
Pneumatic system failure - reversing valve failure
(1) can not commutation or commutation action is slow. You should first check the work of the oil mist device is normal; oil is the right degree of tolerance. If necessary, replace the oil, clean the sliding part of the reversing valve or replace the spring and valve.
(2) valve plug seal wear, spool and seat damage, valve gas leakage, slow or not normal change, should replace the seals, spool and seat, if necessary, replace the new valve.
(3) the pilot solenoid valve into the exhaust vents are sludge and other debris blocked, closed lax, stuck activity valve and circuit failure, can cause the valve can not be normal change. Should promptly clean the pilot solenoid valve and the activities of the valve core on the sludge and other impurities. Check the circuit failure, the valve should be manually turned a few knobs to see if the rated pressure in the normal direction of the valve, if the normal commutation, the circuit is faulty. Check, the instrument can be used to measure the voltage of the solenoid coil to see whether the rated voltage, if the voltage is too low, should further examine the control circuit power supply and the associated trip switch circuit. If the change in the rated voltage valve can not be normal, you should check the solenoid coil connector (plug) is loose or contact is not real. Method is to unplug the plug, measuring coil resistance (generally should be in the hundreds to several thousand ohms), if the resistance is too large or too small, indicating the solenoid coil is damaged, should be replaced.
website:
www.haomeimachinery.com
to see more information about different parts of
concrete batching plant
, and if you have more question about it, feel free to contact us, we will reply you as soon as possible.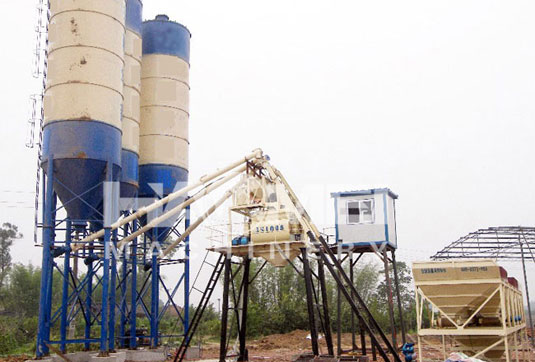 Inquiry
(Please write down the product model or any requirement)
E-mail:
Message:
 
Contact Information
E-mail:nydia@concretebatchplant24.com‍
Tel: +86-371-65621392
Fax:+86-371-86616825
Add : No.14 Waihuan Road,New strict,Zhengzhou,China