The concrete mixer truck parts of structure
Concrete mixing truck is a kind of combination machine with unique concrete mixing equipment installed on the truck or dedicated transport chassis. It has the function of carrying and mixing concrete, which used for delivery of concrete and mixing or disturbance at the same time. Concrete mixer truck, therefore, can guarantee the quality of concrete in a long period of time in the process of transportation, meet the requirements of each site of concrete. The
concrete mixer truck parts
of the basic structure will be introduced as follows.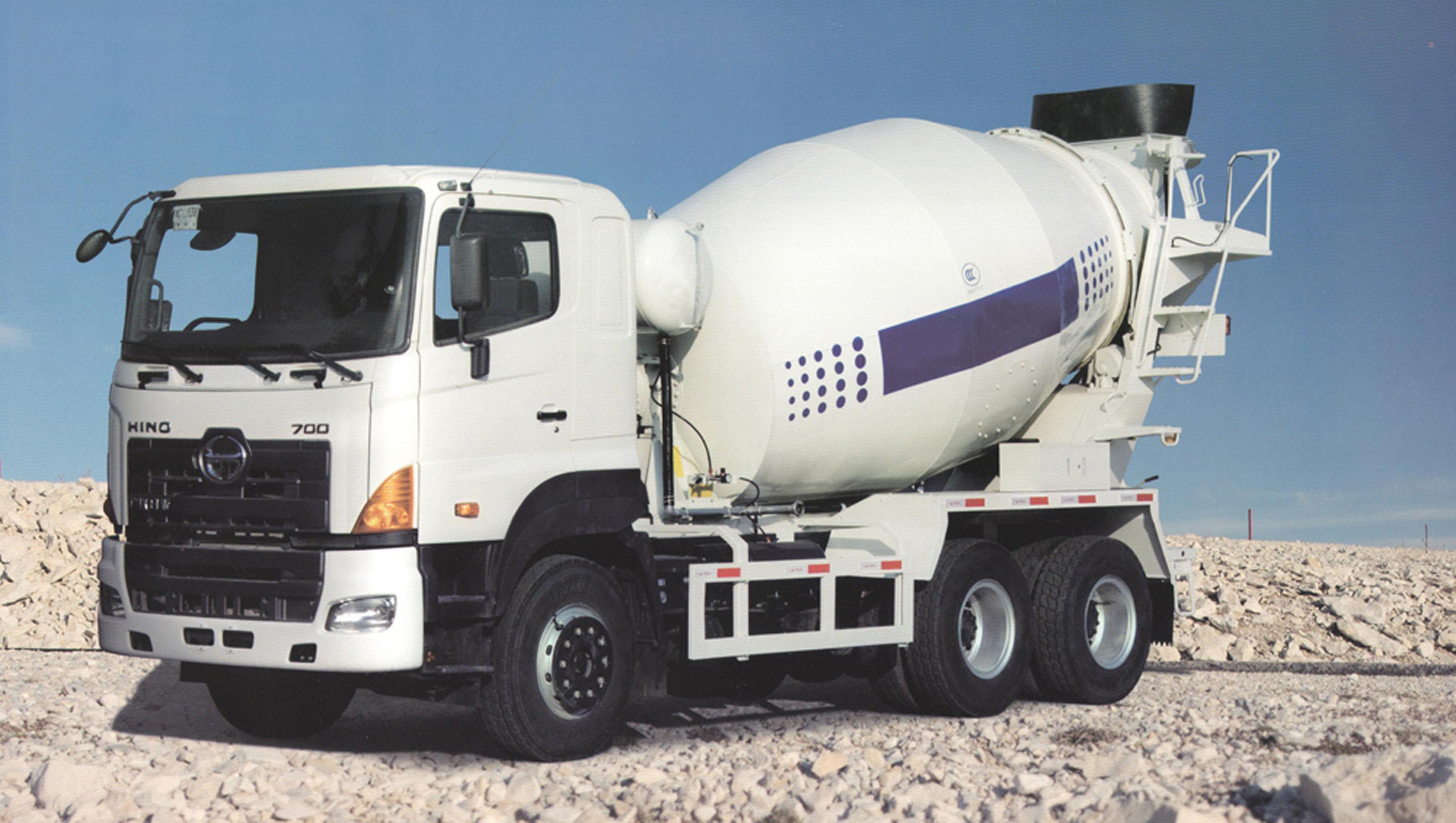 The
concrete mixer truck parts
of the basic structure are:
1. Chassis systems part
The chassis parts are composed of truck body, frame, front and rear bridge and suspension, tires, transmission.
2. Transmission shaft part
Transmission shaft connected to power take-off of the engine and the hydraulic oil pump of hydraulic system, it act the effect of power transmission. Required transfer torque is: 650 n/m, transfer power is 150 kw or more.
3. The hydraulic pressure and reduction system parts
Mainly composed by plunger pump, tubing, radiator, filter, oil tank, piston motor and reducer. Split type refers to the reducer, motor and radiator are separated from the assembly. The advantages are cost-effective and easy maintenance. The weakness are large take up space.
4. The mixing tank part
5. The feeding system and discharging system parts
They are composed of feeding port, discharging port, sliding chute and lifting slewing mechanism.
Concrete truck mixer
feeding system and discharging system is to finish loading and unloading of the concrete.
6. The car cleaning device part
If the concrete is not discharged clean, after a long time it will be consolidated. In order to keep the volume of tank,we should clean it in time. Therefore, cleaning device is indispensable. Automatic cleaning device is mainly composed of water supply control system automatically flush valve of water in the water tank to wash the inside concrete tank. Water supply system has electric water pump type and air pressure type at present. More commonly used is pneumatic type.
7. Sub vehicle driving system
Sub vehicle driving system consists of front and rear support, longitudinal beam, crossbeam, connecting plate.
Inquiry
(Please write down the product model or any requirement)
E-mail:
Message:
 
Contact Information
E-mail:nydia@concretebatchplant24.com‍
Tel: +86-371-65621392
Fax:+86-371-86616825
Add : No.14 Waihuan Road,New strict,Zhengzhou,China