Winter maintenance of concrete mixing plant
Winter maintenance of concrete batching plant
Winter plant maintenance, is consider the effects of temperature on the device.
Mixing plant production factory in the customer when there are no special requirements, the equipment following the General design of the working environment:
A. temperature not lower than-20 c
B. snow load does not exceed 800pa
C. wind load does not exceed 700pa
D. mixing plant (building) of overhaul period for 4500h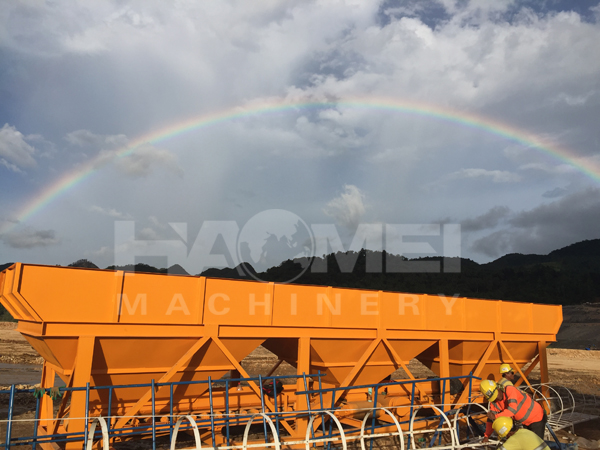 Maintenance matters
1. in concrete mixing plants after they stop working, need as soon as the water pump, water tank, admixture drain all the liquid in the tank to prevent water freezing due to the residual machinery and pipelines was damaged, or cause a boot cannot start properly.
2. pneumatic parts, concrete mixing machine stopped work for more than 4 hours should be compressed water and air bag Shui Pai to prevent water condensation in compressed.
3. diagonal belt if there are sprinklers or belt conveyor idler should be allowed a period of time after the end of production, was scraped by sweeper belt on the water, extending the life of belt conveyor. Vertical tensioning weights should accordingly reduce the adjustment.
4. horizontal belt when not in use for a long time, should start on a regular basis, because water will drip from the bunker sand to level on the belt.
5. air road to the North of lithium grease is more attention to vent compressor water the best look at the lowest point of the gas valve is good no
6. electrical parts open half an hour before each production premises machinery and control systems work.
Inquiry
(Please write down the product model or any requirement)
E-mail:
Message:
 
Contact Information
E-mail:nydia@concretebatchplant24.com‍
Tel: +86-371-65621392
Fax:+86-371-86616825
Add : No.14 Waihuan Road,New strict,Zhengzhou,China